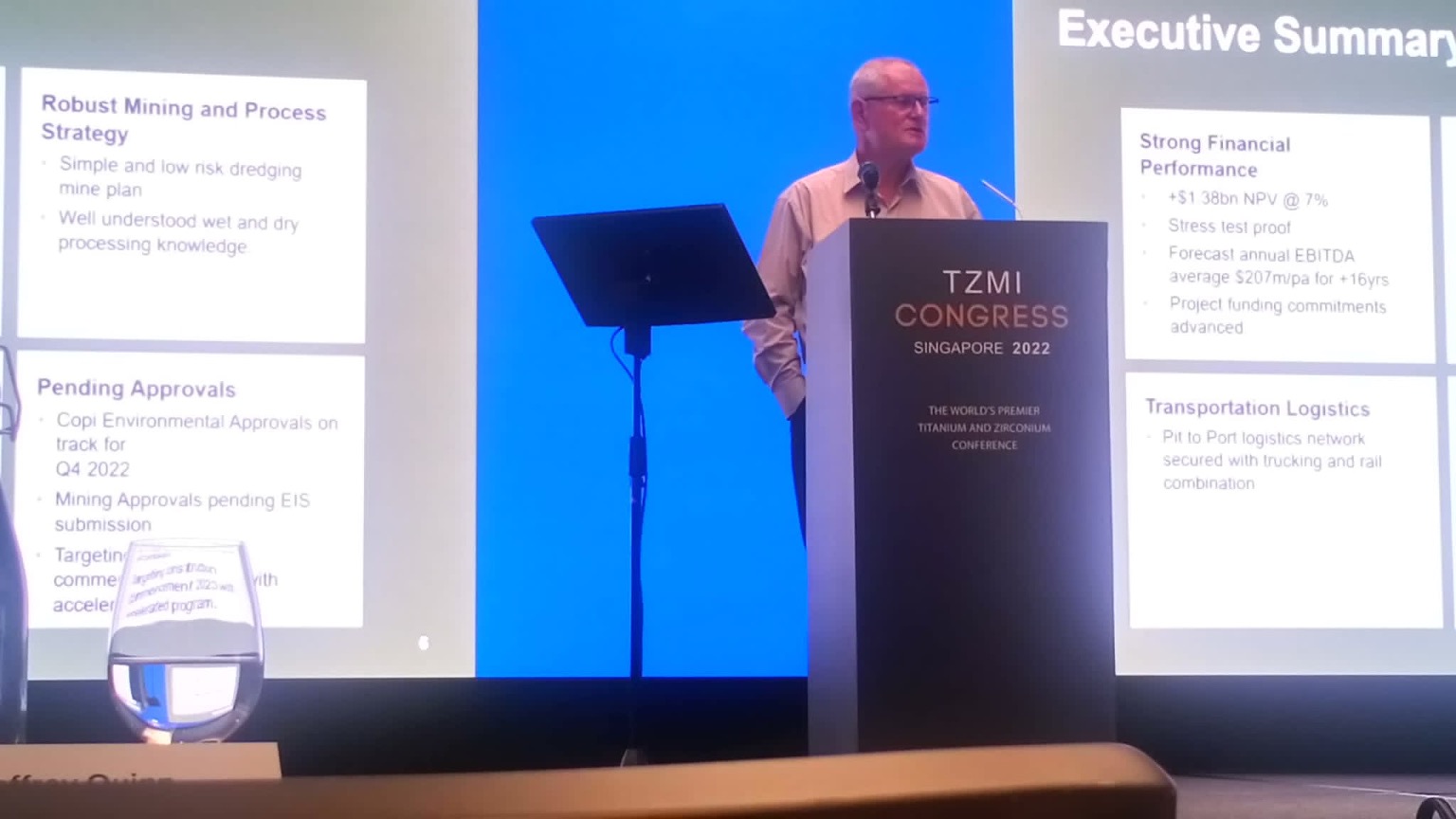 RZ Resources joins TZMI Congress in Singapore, November 2022
RZ Resources presented at the world's premier titanium and zirconium conference, TZMI Congress in Singapore last month.
Chief Marketing Officer Graeme O'Grady provided delegates and attendees an introduction into the company and an exciting overview of our flagship Copi Project.
As an emerging high-value critical minerals producer committed to sustainable mining — RZ Resources' presentation to the TZMI Congress was a significant opportunity to share the growth of the company with a global audience and demonstrate how we will deliver critical minerals, from mine to market in mid 2025.
As demand for these critical minerals — specifically rutile, zircon and titanium, and rare earth elements — continues to increase, RZ Resources is strongly positioned to deliver the Copi Mine and generate hundreds of jobs for the local communities of far south western New South Wales.
Mr O'Grady said, "taking part in the Conference provided our team with the opportunity to present and discuss the Copi Project — which will produce the high value critical minerals the world needs to produce clean energy technology, high-tech applications, electric vehicle batteries, defence and medical equipment, solar panels, fibre optics and more — while also demonstrating how we will deliver value to local communities for decades to come."
TZ Minerals International Pty Ltd (TZMI) is a global, independent consulting and publishing company which specialises in all aspects of the mineral sands, titanium dioxide and coatings industries.
RZ Resources would like to acknowledge and thank TZMI for the opportunity to present at the 16th annual Congress.
Read the full presentation pack from TZMI here and watch our video for more information.